Maja Irene Bolier will work at Witte Rook from April 6th. The results of the residency will be shown in an exhibition, open to the public Saturday the 30th of April and Sunday the 1st of May, from 13:00 to 17:00. Maja's residency is organised as part of her participation in the program Inversie Talenthub.
Maja plans to work on and experiment with an installation and possibly performance, as a backdrop for her latest film Did I Mention We Are at a Funeral
It is a short film about distance, loss, and grieving in a digital age. Being unable to physically connect with your loved ones, we are left with a slightly absurd and scattered image, one that is not easy to process.
Maja will be searching for the right symbolism to add performative aspects to the installation, looking for ways in which to carry the film, without losing its essence. The aim is to share with the viewer the absurdity of dealing with grief on a buffering live stream.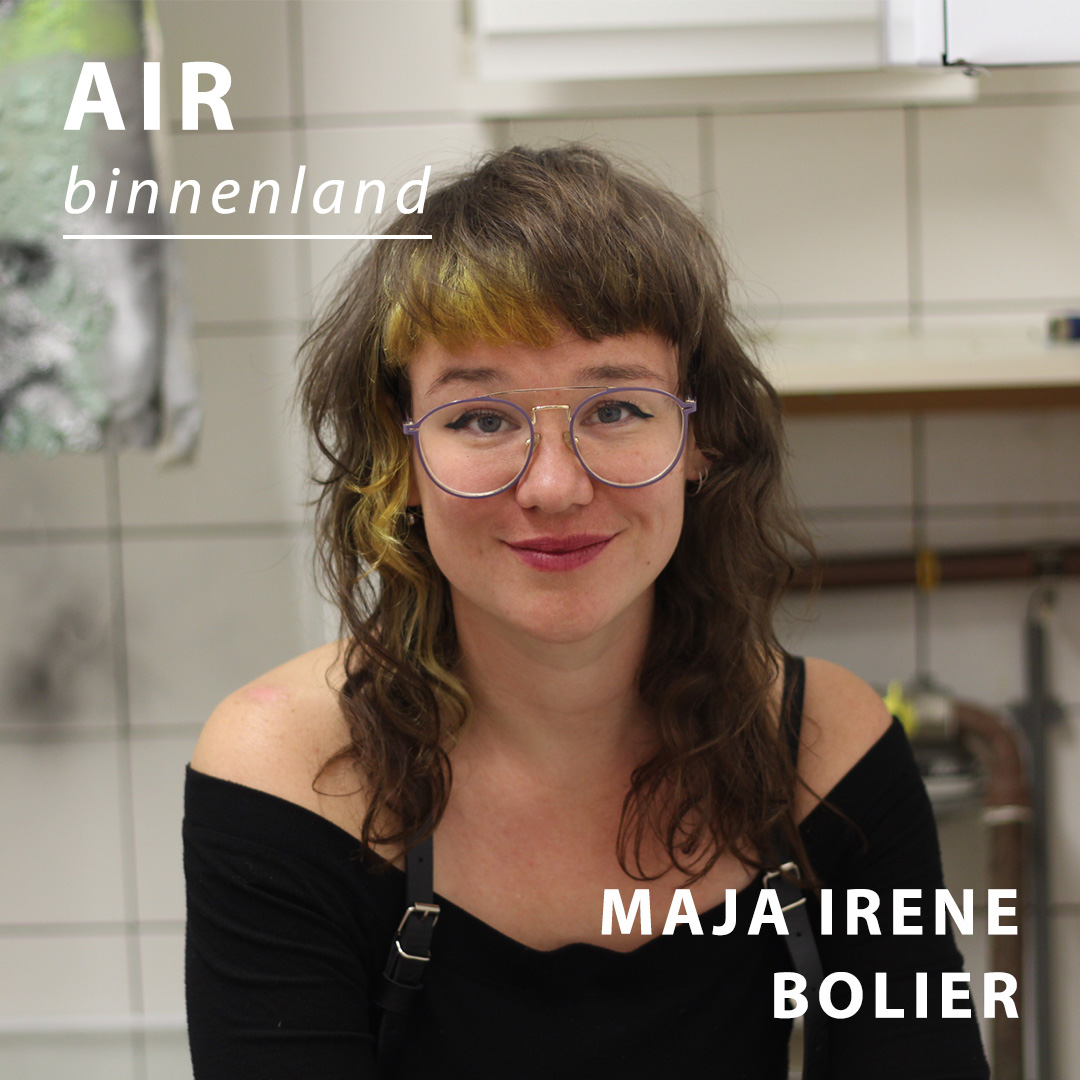 Sunday, May 1st starting at 19:00, Maja organises a special evening program. She herself is present from 16:30 onwards to host the exhibition, and the program itself starts at 19:00. Besides being able to see her filminstallation, she will recite and promote her new book titled 'In All Your Filth and Glory'. Written in English, it is a collection of poems and illustrations she worked on last year.
This evening, Nichon van der Heijden and Joshua Snijders will recite poetry. Following, Swagemakers Swarth will perform. Swagemakers (violin) and Swarth (vocals) do not rehearse their shows. Instead, they let themselves be guided through where they are, what they see, that they can smell and feel. This evening, they will incorporate pieces of 'In All Your Filth and Glory'. Finally, the evening will be concluded with an acoustic musical set by Myllie Tunes, a singer-songwriter from Breda.
Geplaatst op 28.03.2022.